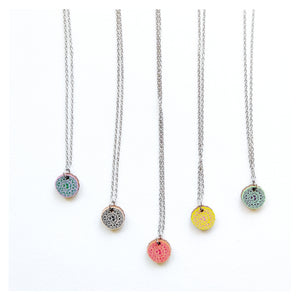 Sydänkäpy Mini Necklace
Regular price $25.00 $16.00 Sale
Sydänkäpy Mini Necklace by Törmi Design
Materials used for this item are:
Finnish Birch plywood

Chain: Surgical steel
This necklace is lightweight and very comfortable.
Avoid contact with liquids. Store your Jewellery in a dry place.
Necklace comes in a eco-friendly packaging.
Törmi Design Sydänkäpy Mini Kaulakoru
Kaulakorun materiaalit:
Suomalainen koivuvaneri
Ketju: Kirurgin teräs
Ketjun pituus: 50cm
Vanerin koko: 1,5cm
Tämä kaulakoru on ihanan kevyt ja mukava käyttää.
Vältä kosteutta. Säilytä kuivassa paikassa.
Kaulakoru tulee ekologisessa korurasiassa.